Good morning!
Here's a quick summary of important, ignored and interesting reports from Friday to kick-start your day:
Important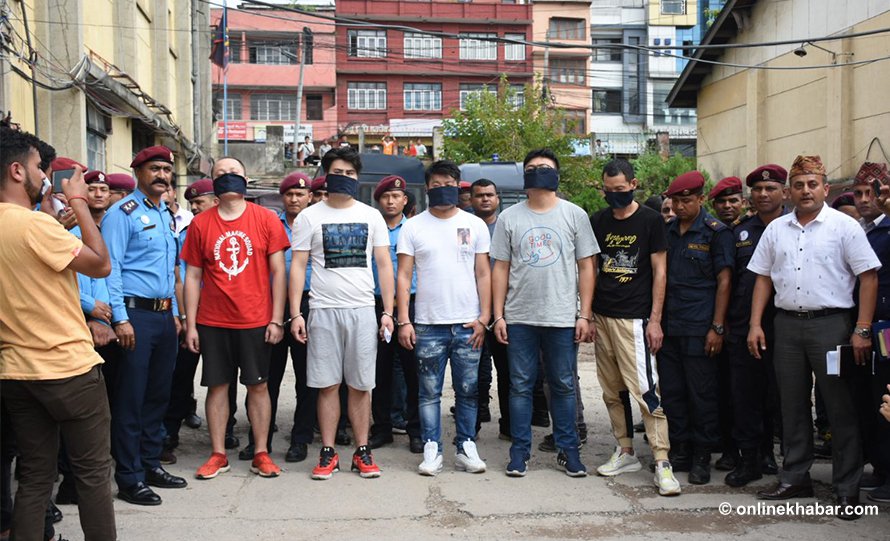 ATM hackers sent to judicial custody
Patan High Court has sent Chinese hackers, involved ATM hacking scandal, into judicial custody. A joint bench of Justices Ram Prasad Oli and Kiran Poduel sent five Chinese nationals and one French into judicial custody at Sundhara Jail. They have to stay at the jail until the court delivers a final verdict on the case.
The court has also sent Nepali involved in the hacking scandal in judicial custody after they could not post the bail amount. According to a court official, the court demanded Rs 3 million from Devnath Lamichhane and Rs 2.6 million from Roshan Pradhan and Rewati Duwadi. The report prepared by Nepal Rastra Bank (NRB) said that the hackers stole Rs 18.9 million of different commercial banks of Nepal by hacking 68 ATM booths.
Alam's bail hearing to continue on Friday
The bail hearing for suspended lawmaker Mohammad Aftab Alam has been adjourned for Friday. The bail hearing began on Thursday afternoon after Rautahat District Court completed recording Alam's statements. District Attorney's Office, Rautahat on Monday had filed the case against Alam for the production of explosives and offences related to the murder. The office has filed a case demanding life imprisonment against Alam was filed on Monday for three counts of crime. The hearing will decide whether or not to allow Alam to post bail and be released from police custody for the duration of his trial, or be kept in judicial custody.
Kaski-2 by-election: 22 candidates in fray
A total of 22 candidates have registered their candidacy for the post of House of Representatives (HoR) member from Kaski constituency-2 in the upcoming by-elections. The post has been fallen vacant since the demise of the then Minister for Culture, Tourism and Civil Aviation Rabindra Adhikari on February 27.
Ignored
Producer Shahi arrested
Film producer and distributor Govinda Shahi has been arrested by Metropolitan Police Crime on Thursday. He has been arrested based on an arrest warrant issued by Kathmandu District Court. Director Milan Chams and Producer Sudip Khadka last year had filed a complaint against Shahi complaining that he owed them Rs 8.8 million. The arrest was based on the same complaint.
NAC brings state-of-the-art breathalyser to monitor pilots
Nepal Airlines Corporation has brought a state-of-the-art machine that will check if the pilot is intoxicated. However, sources say that the machine will also say that the pilot is intoxicated even if he has Redbull. If the pilot fails the test he will not be allowed to fly.
Interesting
Former minister and businessman Roop Jyoti arrested
Businessman and former minister Roop Jyoti has been arrested on Thursday night. Jyoti, who is also the vice-chairman of Jyoti Group, was arrested over a dupery case. He was arrested by Metropolitan Police Range, Kathmandu from Tribhuvan International Airport. This comes after Kathmandu District Court, in 2018, had permitted police to arrest him for allegedly duping people through real estate business. He had moved the Supreme Court (SC) seeking to vacate the order. The apex court had issued an interim order to the law enforcement authority not to arrest him immediately. But on Tuesday, the apex court vacated the interim order that paved the way for police to arrest him.
Nepal V MCC: Nepal trail by 302 runs
Marylebone Cricket Club is 302 runs ahead in the first-class match being played at the TU Cricket Ground. At the close of the second day of the three-day game, the MCC finished at 91 for 2 after bowling out Nepal for 153. The visitors could have enforced a follow-on, but they decided to bat on leaving only two results likely – an MCC win or a draw.