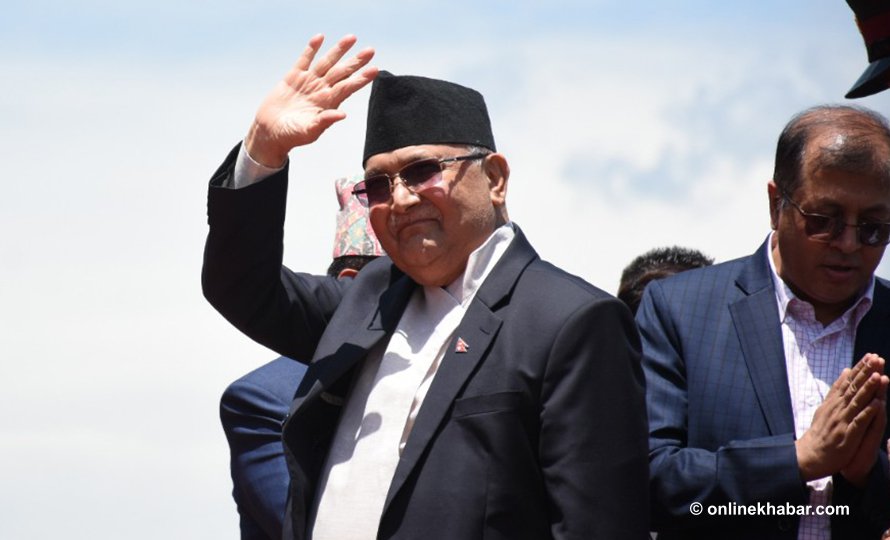 Kathmandu, October 20
Prime Minister KP Sharma Oli leaves for Azerbaijan on Thursday to attend the 18th Summit of Non-Aligned Movement being held in Baku on October 25 and 26.
The Ministry of Foreign Affairs stated on Sunday that PM Oli will lead a Nepali delegation to the summit and will be accompanied by his wife Radhika Shakya. The Nepali delegation includes Minister for Foreign Affairs Pradeep Kumar Gyawali, Chief Adviser to the Prime Minister Bishnu Rimal, Foreign Affairs Adviser to the Prime Minister Rajan Bhattarai, Foreign Secretary Shanker Das Bairagi and senior officials from the Ministry of Foreign Affairs.
Oli will address the general debate of the summit on October 26 under the theme is "Upholding the Bandung Principles to ensure concerted and adequate response to the challenges of the contemporary world".
The foreign ministry in its statement said that Oli will also hold bilateral meetings with the Heads of Delegation of different countries on the sidelines of the summit.
Nepal is a founding member of the Non-Aligned Movement and has been actively participating in all NAM Summits since its inception. The principles of non-alignment constitute one of the basic tenets of Nepal's foreign policy.
The Prime Minister will return on October 27.