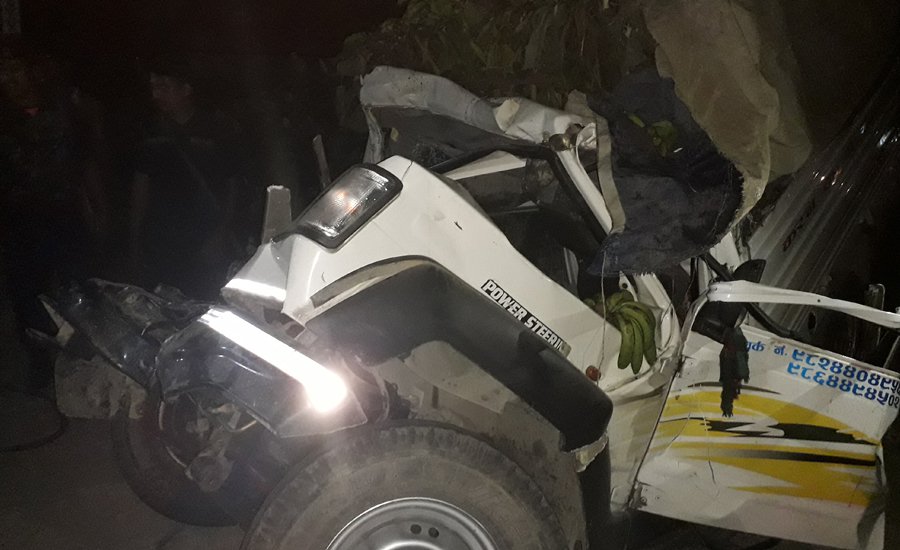 Nawalparasi, October 10
One person has died in an accident in Kawasoti, Nawalparasi on Wednesday night.
Police say the person died after a bus (Na 7 Kha 5875) heading towards Narayanghat collided with a jeep (Lu 2 Cha 6070).
Police informed that 25-year-old jeep driver Baliram Sunar died on the spot. Sunar, according to the police, was trapped inside the jeep. His body was extracted from the vehicle at around 1 am.
The accident, according to the police, happened around 10:30 pm informed traffic police, Prem Shrestha.
Shrestha further added that three others have been injured in the accident and have been taken to the hospital.