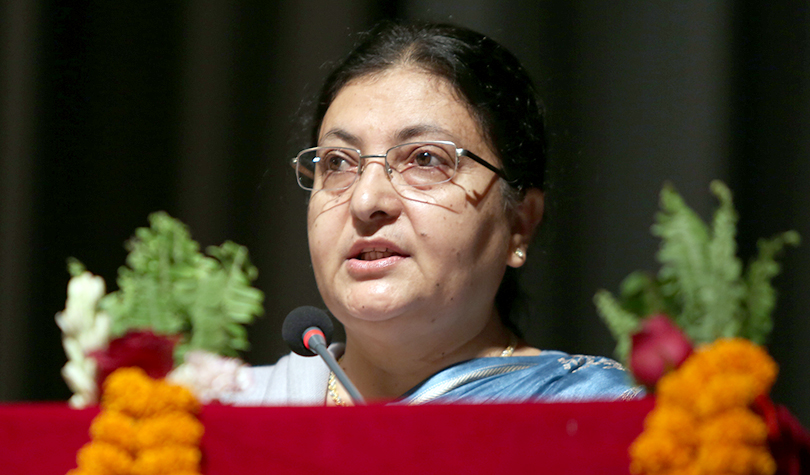 Kathmandu, October 15
Officials have barred many journalists from attending the inaugural session of the ninth general assembly of the Non-Resident Nepali Association (NRNA), where President Bidya Devi Bhandari addressed, citing the journos did not possess a 'special pass'. The officials have said the press pass issued by the Department of Information and Broadcasting would not be sufficient to attend the event.
The reporters said the security personnel sought the special pass issued by the organiser in order to access the president's speech.
Of late, the journalists have been barred from attending various events hosted at the President's Office, Shital Niwas, citing similar reasons. During the visit of Chinese President Xi Jinping last weekend also, journalists from private media houses were barred from attending certain events and broadcasting them live.
Meanwhile, experts have objected to the practice citing it violated the basic rights of a journalist. "Tomorrow, the army chief or the chief justice may adopt similar practices. But we don't need different passes for the president, the NRNA, the army chief or the court," says Shiva Gaunle, former president of the Federation of Nepali Journalists.