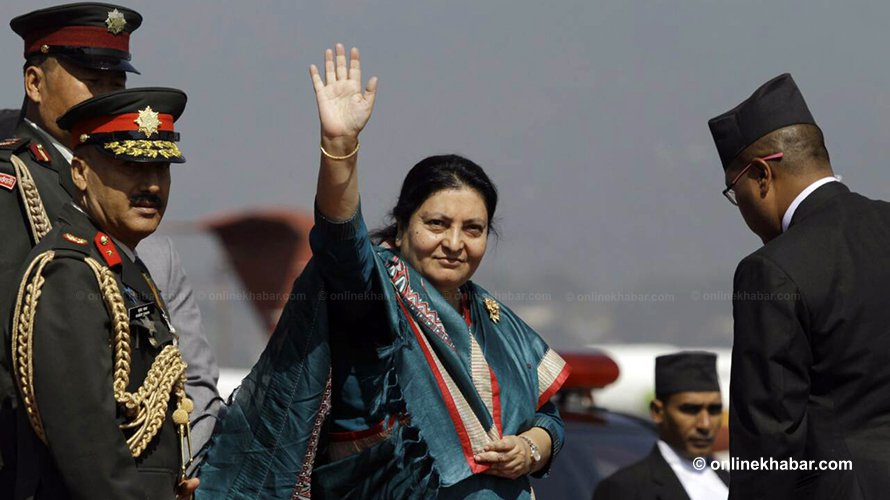 Kathmandu, October 16
President Bidya Devi Bhandari boarded a helicopter to go to the Tribhuvan International Airport in Kathmandu from her official residence in Shital Niwas this morning. The head of the state was flying to Myanmar on a state visit.
In the past, the president would go on the land route and the traffic police would restrict public and private vehicles from her route, which would throw the capital city's traffic management in shambles for many hours. As the president chose the air route to pass the few-kilometre distance today, the police did not restrict the vehicles to manage her escort.
Though the President's Office has not stated anything officially about the change, it is said that the officials wanted to avoid the public criticism that the president's road travel invites every time.