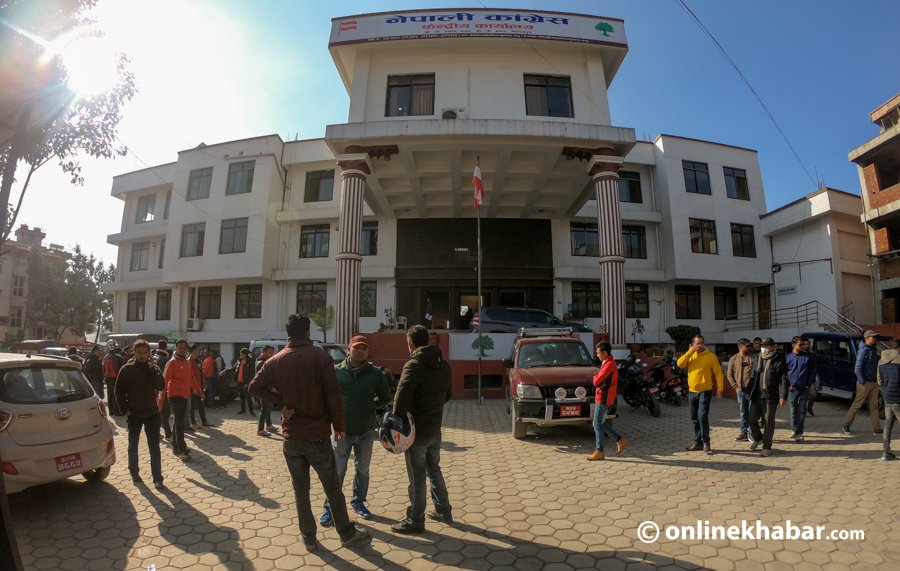 Kathmandu, October 24
The main opposition Nepali Congress party is holding a Central Working Committee meeting to discuss its candidates for the by-elections to be held on November 30 and ongoing disputes in various sister organisations of the party.
The meeting will begin at 2 pm today at the party's central office in Sanepa of Lalitpur.
The party has already directed its subordinate committees to recommend candidates for the constituencies where the by-elections will be held. The party's central office chief secretary Krishna Prasad Paudel says some local units have already recommended the candidates. Sources say Tilak Rai has been recommended to compete for the mayor of Dharan sub-metropolitan city.
On the other hand, there are too many aspirants to contest the House of Representatives by-poll in Kaski-2. The CWC, hence, will form a subcommittee to select the party's candidate in the key constituency, according to a leader.
Meanwhile, the party will also try to address disputes ongoing in its youth and student wings, Nepal Tarun Dal and Nepal Students Union respectively, after the terms of their executive committees have been over.