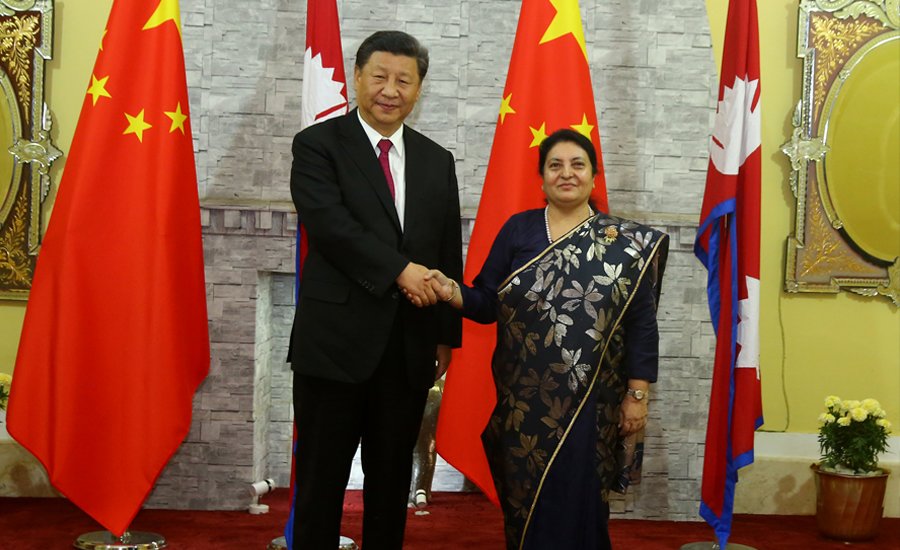 Kathmandu, October 13
Nepal and China have commented that the two-day state visit of Chinese President Xi Jinping to Nepal on Saturday and Sunday is the beginning of a new era in terms of their bilateral relations.
A couple of hours after president Xi left Kathmandu airport for his journey back to Beijing, the two countries issued a joint statement from Kathmandu and said the visit was made on the occasion of the 70th anniversary of the founding of China.
The statement reads that the visit "served as an important milestone in the history of friendly cooperation between the two countries."
The communique also describes major points of 20 agreements that concerned officials of two countries signed and exchanged each other amidst a special function attended by Xi and Nepal's Prime Minister KP Sharma Oli.
"The Chinese side would like to extend its sincere gratitude to the Government of Nepal and its people for their warm and friendly reception," the statement concludes, "President Xi Jinping sincerely invited Nepali leaders to visit China again at the convenience of both sides. The two sides will stay in touch via diplomatic channels."