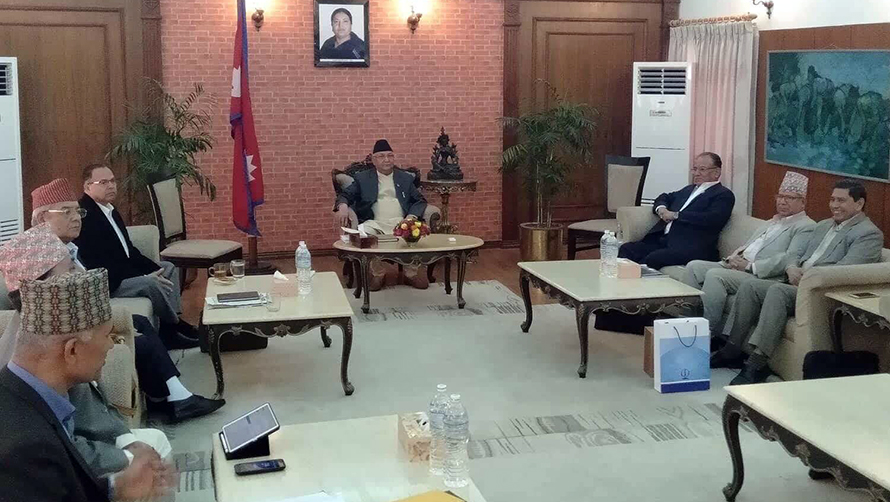 Kathmandu, October 16
The ruling Nepal Communist Party has added three new members to its organisation department.
A meeting of the party secretariat on Wednesday added Ashta Laxmi Shakya, Bhanu Bhakta Dhakal and Hari Adhikari to the department, informed the party's spokesperson Narayan Kaji Shrestha.
Previously, the organisation department only Bam Dev Gautam as the department head and Janardan Sharma as his deputy. No other members were there.
With the addition of three new members, the organisational department now has five members. However, Shrestha informed that more members would be added to the department soon.