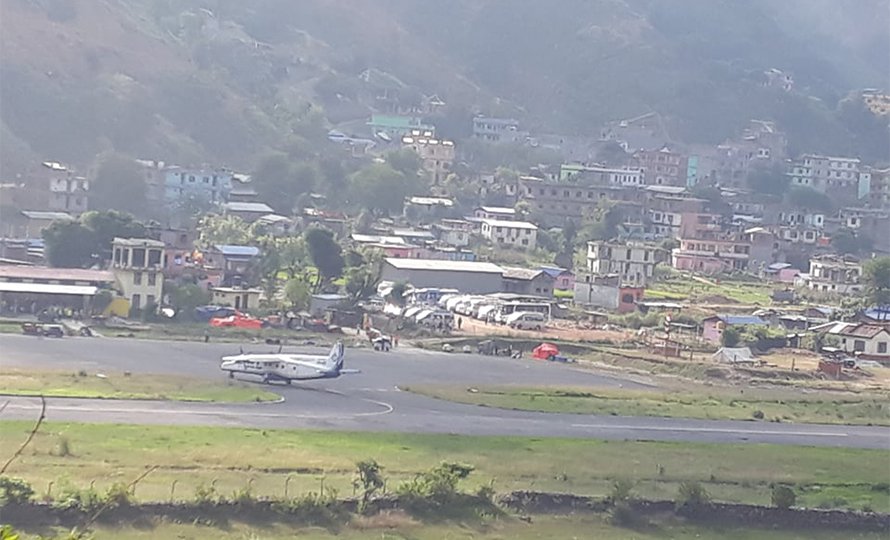 Kathmandu, October 11
Manthali airport in Ramechhap has gotten busy after flights to Lukla resumed on Friday.
CAAN decided to continue flying to Lukla via Manthali after TIA could not manage the inflow of flights.
Tara Air, Summit Air along with a few other airline companies are running flights to Lukla via Manthali airport since October 1, informed CAAN.
According to CAAN's Ramechhap chief Amir Chaurasiya, around 600 flights have taken off from Manthali airport since then.
Since CAAN decided to fly Lukla flights from Manthali, the area has seen an inflow of tourists. The otherwise deserted town has been full of tourists since October 1. However, passegers have had to stay around Dhulikhel and Mulkot as Manthali doesn't have enough hotels to accommodate the tourists.
Tourism Minister Yogesh Bhattarai has said that plans were underway to develop Manthali airport into an alternative domestic airport.