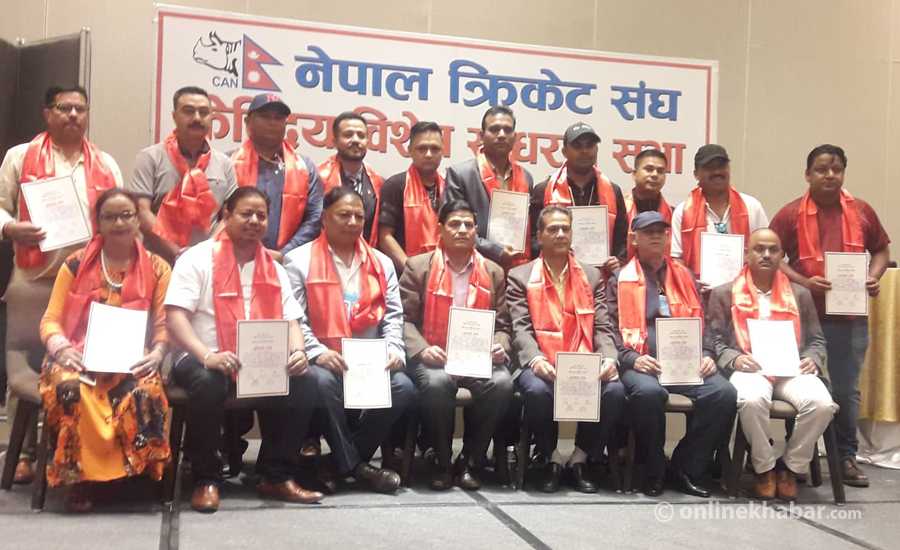 Kathmandu, October 1
Cricket's world governing body the International Cricket Council has welcomed the election of a new central committee of the Cricket Association of Nepal (CAN) central following a recent AGM in Kathmandu.
With the elections, the prerequisite for the reinstatement of the association's membership of the council has been achieved, said a told ICC official suggesting that CAN, whose membership was suspended in 2016, will be reinstated by the ICC during its board meeting in Dubai next month.
"The elections were conducted more than three years after Nepal's national cricket body was suspended in 2016 for breach of the ICC's regulations which prohibit government interference and require free and fair elections," said the ICC in a statement.
ICC Deputy Chairman Imran Khwaja, who led the ICC's ongoing efforts focused on the reinstatement of CAN, said: "We are delighted with the momentous developments in Kathmandu, which is the culmination of the ICC led governance reform process over the last three years and has resulted in a united cricket fraternity in Nepal."
Khwaja added, "With a newly elected Central Working Committee in place, I am optimistic that Nepal will replicate this progress off-the-field too. A major prerequisite for the reinstatement of Nepal's ICC membership has now been achieved and we will consider the next steps during the ICC Board meeting in Dubai next month."
The ICC official noted that Nepali teams' performance at the global and regional level in the past three years proved that the council did the right thing by allowing the nationals sides to play despite suspending the board. "Over the last three years, Nepal cricket has reached new heights, with their men's team obtaining ODI status and registering its maiden ODI victory and the women's and youth teams performing well in ICC Qualifiers. This progress vindicates the ICC Board's decision to allow Nepalese national teams to continue playing even while they remain suspended as a Member," Khwaja added.