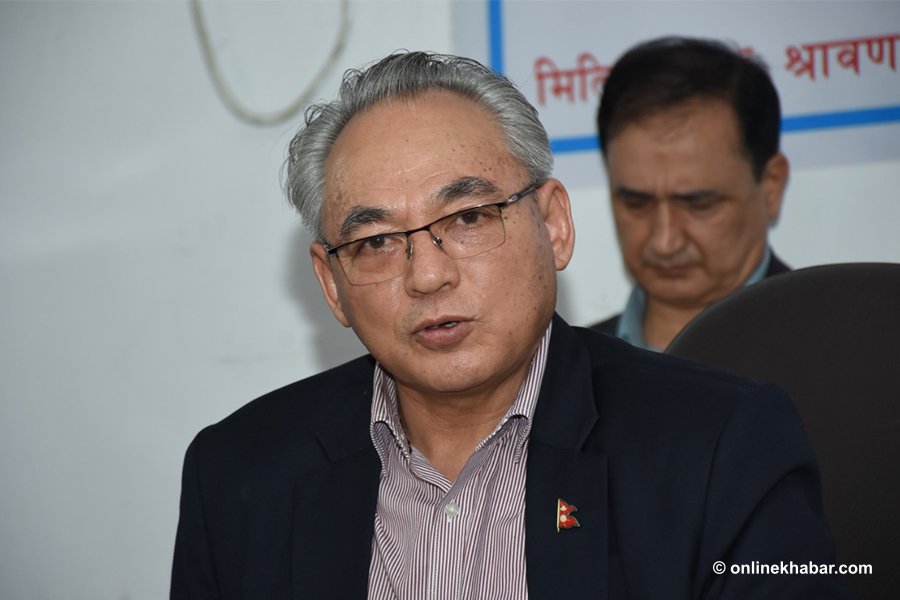 Kathmandu, October 18
Minister for Home Affairs Ram Bahadur Thapa has said that all three tiers of the government have equal responsibilities in lessening the risk of disasters caused by natural hazards.
Speaking at a seminar organised on the occasion of International Day for Disaster Risk Reduction here in the capital today, Minister Thapa shared that it was a prime task of the governments as Nepal was highly vulnerable to such disasters. He also opined for constructing strong infrastructures with joint efforts from governmental and non-governmental sectors to minimise the risk of disasters.
Speaking at the function, UNDP assistant residential representative Bijay Singh argued that disaster risk reduction tasks should be prioritised to meet the Sustainable Development Goals.
On the occasion, Minister Thapa released a book on disaster management.
The International Day for Disaster Risk Reduction was started in 1989, after a call by the United Nations General Assembly for a day to promote a global culture of risk awareness and disaster reduction.
RSS