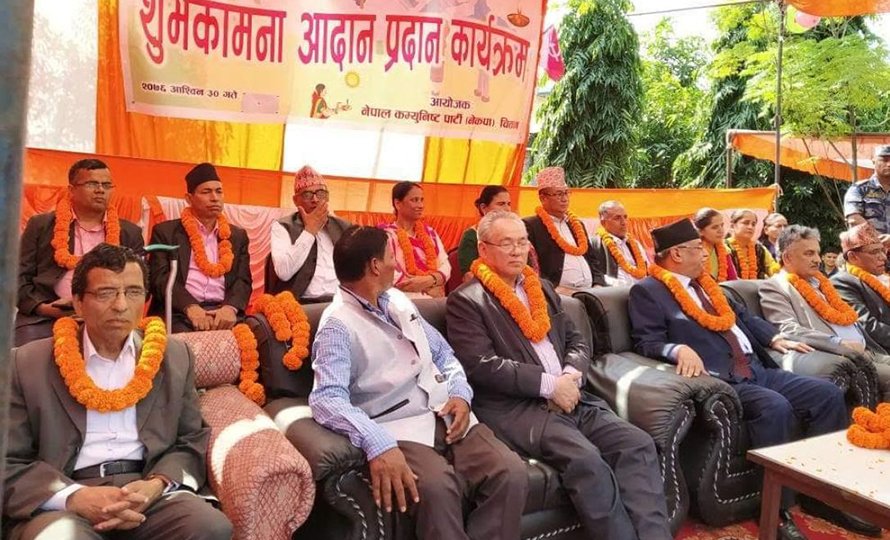 Chitwan, October 17
Ruling Nepal Communist Party Chairman Pushpa Kamal Dahal has complained that his home district of Chitwan is being made a hub of anarchy of late.
Speaking at a function organised by the party's district committee in Chitwan on Thursday, he said Chitwan was being made a lab to experiment activities for regressive forces of the country.
His statement comes after demonstrations of supporters of Rabi Lamichhane and Gyanendra Shahi and an attack on Shahi occurred in the district in recent months.
The former prime minister said some people inside the party also supported such activities, knowingly or unknowingly, and urged the party cadres to be aware of the activities.
He added, "The communist party is at risk, not because of the regressive forces, but because of anarchy within. We should not promote such trends."