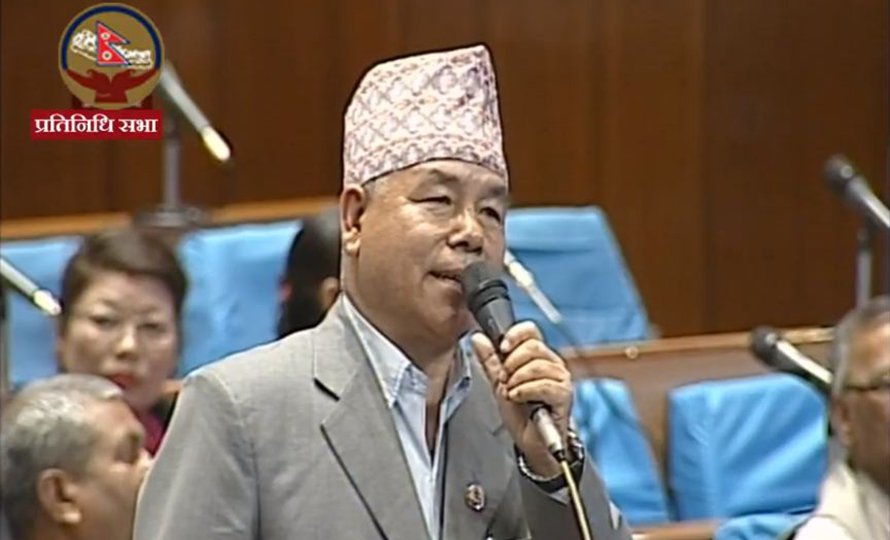 Kathmandu, October 20
Chief Whip of Nepal Communist Party Dev Gurung has said that the appointment of a new speaker isn't going to happen any time soon.
Gurung said that now isn't the correct time to talk about the issue and said that it will be addressed in the future as a case related to the appointment of speaker remains sub-judice.
The post of speaker has been vacant after then-speaker Krishna Bahadur Mahara resigned from his position after he was accused of sexual misconduct by a parliament secretariat staffer.
Gurung said that the decision to appoint a new speaker will only be made after the SC gives its verdict on the case which, was filed after the merger between the then UML and Maoist centre parties. Following the merger, the speaker (who was from the Maoist Centre) and his deputy (who was from UML) both represented the same party (NCP).
Speaking at a programme in Kathmandu on Sunday, Gurung said that if a new speaker was to be appointed, the current deputy-speaker could also have to resign. After both posts are vacant, they only could the parties discuss to appoint the speaker and the deputy-speaker, says Gurung.
"The constitution says that the speaker and the deputy speaker should be from two different parties. In this case, an appointment can happen only if both the posts are empty," said Gurung.