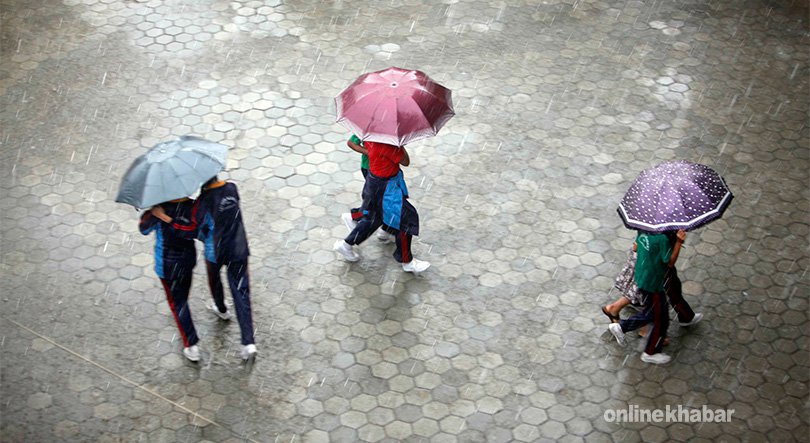 Kathmandu, September 26
The Meteorological Forecasting Division says that Dashain festival this year is likely to be hit by the monsoon as it is likely to continue over a long period. According to the MFD, the rain might continue for a week due to the axis of monsoon lying near southern Nepal.
The 15-day festival is beginning coming Sunday.
"The monsoon is likely to continue for a week. We will have to wait for a week more to determine whether the rest of Dahain will be affected by the monsoon," says meteorologist Min Kumar Aryal.
Aryal said that moderate to heavy rains were likely to occur as the axis of monsoon trough moves from one place to the other. He further adds that rain is likely to occur across the country until Friday.
He informs that it is likely that it would rain throughout the festival. However, Aryal adds the MFD would inform more in the coming weeks.