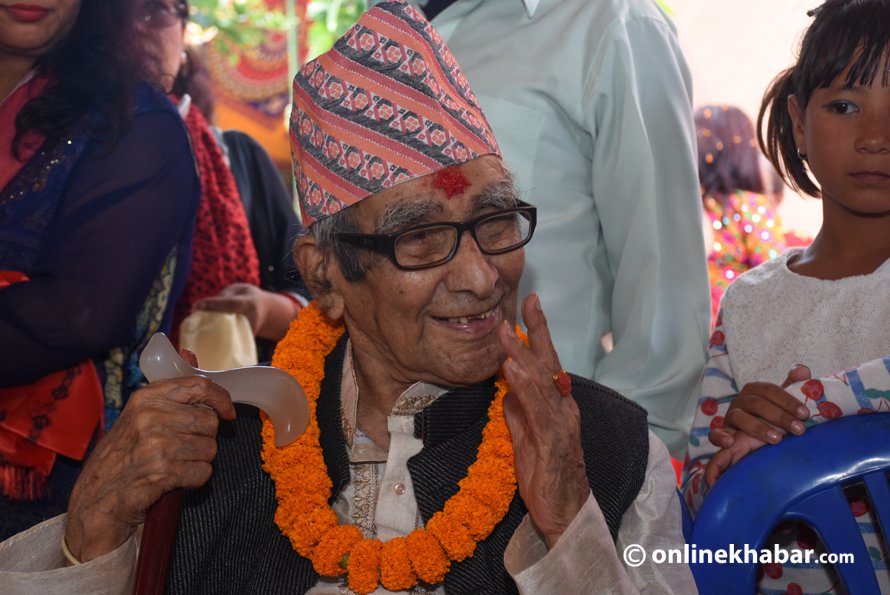 Kathmandu, September 24
Rastrakavi (National Poet) Madhav Prasad Ghimire celebrated his 100th birthday on Tuesday. The veteran poet and lyricist Ghimire was born exactly 100 years ago in Pustan village of Lamjung district in western Nepal.
He has authored dozens of books in multiple genres, mainly poetry. Currently, he is one of the most respected literary figures of Nepal.
Meanwhile, Prime Minister KP Sharma Oli wished for good health and long life of centenarian Ghimire. In a tweet, the prime minister wished that he could continue contributing to the Nepali literature in the days to come.
The Ghimire family says the poet's health is normal after his treatment in New Delhi in June last year.