Here's a quick summary of important, ignored and interesting reports from Tuesday to kick-start your day.
Important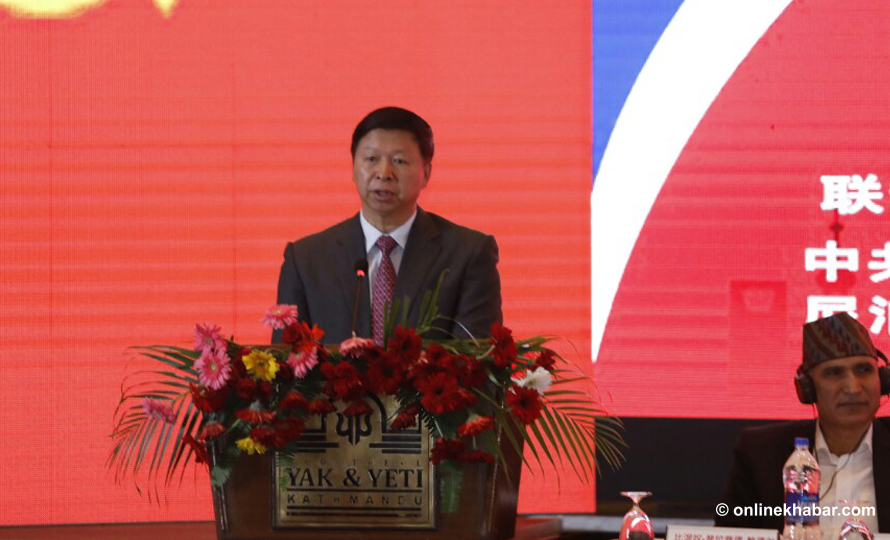 With Chinese President Xi Jinping expected to visit Nepal in the coming weeks, top leaders of the ruling Nepal Communist Party (NCP) including PM KP Oli and a delegation of senior Chinese Communist Party leaders on Monday began a two-day closed-door workshop on the NCP's ideology, party organisation and development model. Song Tao, the head of the Chinese Communist Party's international department who addressed the meeting, said that the communist party should focus its attention on economic prosperity. Song told NCP leaders that Marxism and Communist were not cast in stone and it needs to be developed according to changing times. Song said that productivity was important in taking the society forward and because socialism facilitates greater productivity, it was better than capitalism. Song said that the key difference between other parties and the Communist party was that the Communist party is ready to cleanse itself and develop its own political tradition.
Prachanda: Signed up for BRI after thinking about it seriously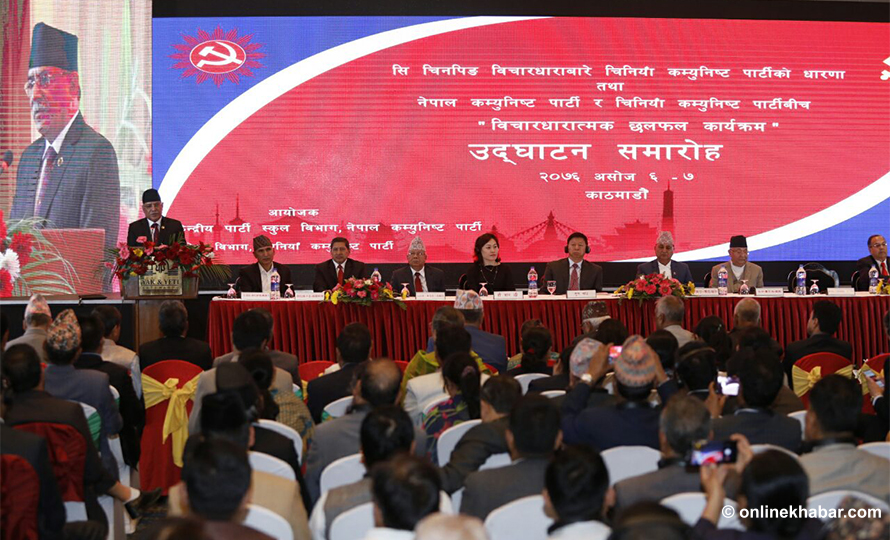 Former Prime Minister and NCP Chair Pushpa Kamal Dahal says that the government signed up for China's BRI project after thinking about it seriously. Dahal, who was addressing the opening session of a closed-door conference on the interaction between the communist parties of Nepal and China, said that Nepal hopes to boost modernisation of agriculture, industrialisation and social development through the initiative. "That is the reason we decided to sign up for BRI," he added.
Oli heaps praise on Nepal-China ties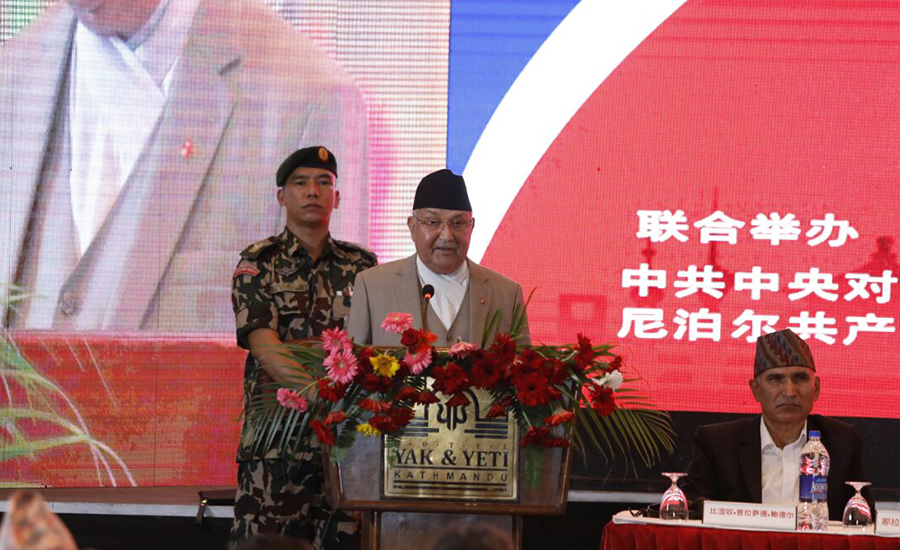 During a conference organised in Kathmandu, Prime Minister Oli said that the Nepal-China ties were special because the friendship between the two countries was open, independent and perennial. He said that both countries respected each other's sovereignty, independence and territorial integrity. "Our friendship is above vested interests," he said adding that Nepal always supports the 'One China' policy.
Ignored
Police shoot dead stray buffalo in Kathmandu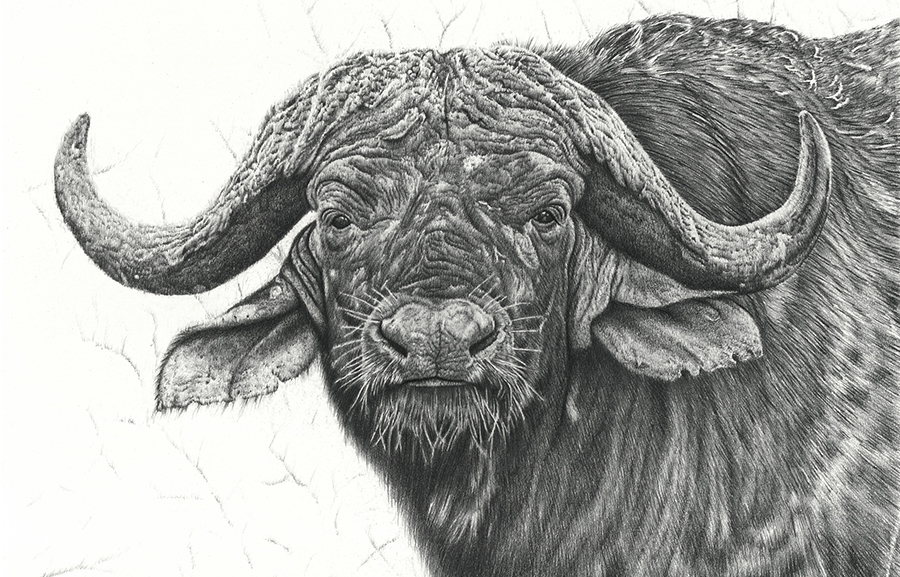 Police have shot dead a stray buffalo that attacked and wounded several people in New Road, Kathmandu. This is the second time this year that authorities shot dead a buffalo in Kathmandu. In February, police shot dead a buffalo that killed two people in Chandragiri early morning. Authorities say that buffaloes brought to Kathmandu for meat stray sometimes and attack people.
Interesting
Bijukchhe elected party chief yet again
Nepal Majdoor Kishan Party has elected Narayan Man Bijukchhe as its leader, yet again. The seventh national convention of the party, which concluded on Monday, re-elected Bijukchhe to the post he has been holding on to for 44 years. Bijukchhe was expected to name a successor during the seventh convention of the party, but he decided not to do so, party sources said.