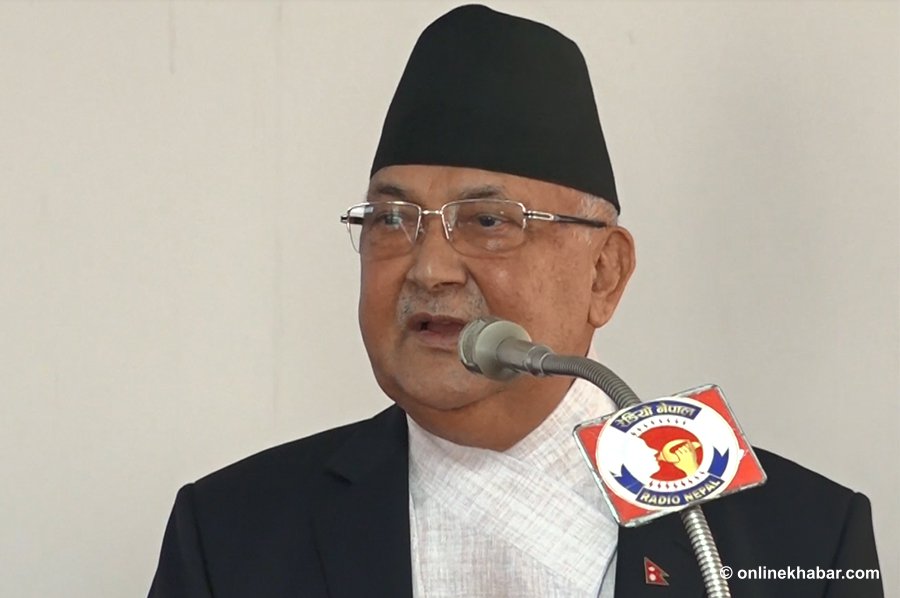 Kathmandu, September 30
Prime Minister KP Sharma Oli says the government is doing good, but there are some forces which always protest the government. Oli says the opponents of the government do not have any issue now, but they are turning non-issues into issues and staging the protest.
Laying the foundation stone for new residential buildings for ministers in Bhainsepati of Lalitpur on Monday, Oli said the forces were trying to make the people hopeless, and that would not do any good. He maintained that the government would remain unaffected by such protests.
"There is freedom of speech in Nepal and you can use it," he said, "Criticising someone healthily is a different issue, but here is a series of protests over non-issues. Let the series continue, but the government stands still on its mission."
Oli claimed that the ambitious and long-delayed Melamchi Water Supply Project would not take one year to complete now.