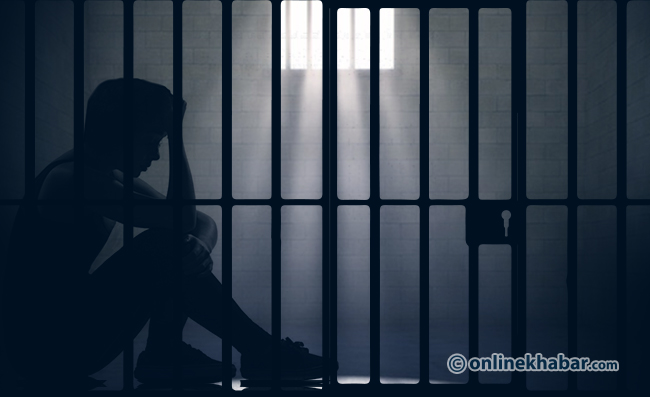 Kathmandu, September 23
Around 157 prisoners have fallen ill simultaneously in Ilam jail. The officials at the jail say that the prisons started to get sick one by one and believe that the virus was communicated between one another in the jail.
Jail chief Pradeep Shrestha says that prisoners are complaining of headaches, nausea, chest pain and fever.
"We have found it tough to treat all prisoners as there are so many who've fallen sick. We had to call in a team of doctors from Ilam Hospital to attend to the prisoners," Shrestha adds.
As the jail is quite small and narrow, doctors haven't had it easy to treat the prisoners, shares Shrestha. He adds that the jail is currently housing double the number of prisoners it can accommodate.
"There were only 78 sick prisoners on Saturday. However, those 78 gave the virus to another 80 odd people and by Sunday, the number rose to 157. We fear more will fall sick in coming days," informs Shrestha.
The jail which has a total capacity of 135, currently has a total of 260 prisoners. To look after those prisoners, the jail only has 11 staff.