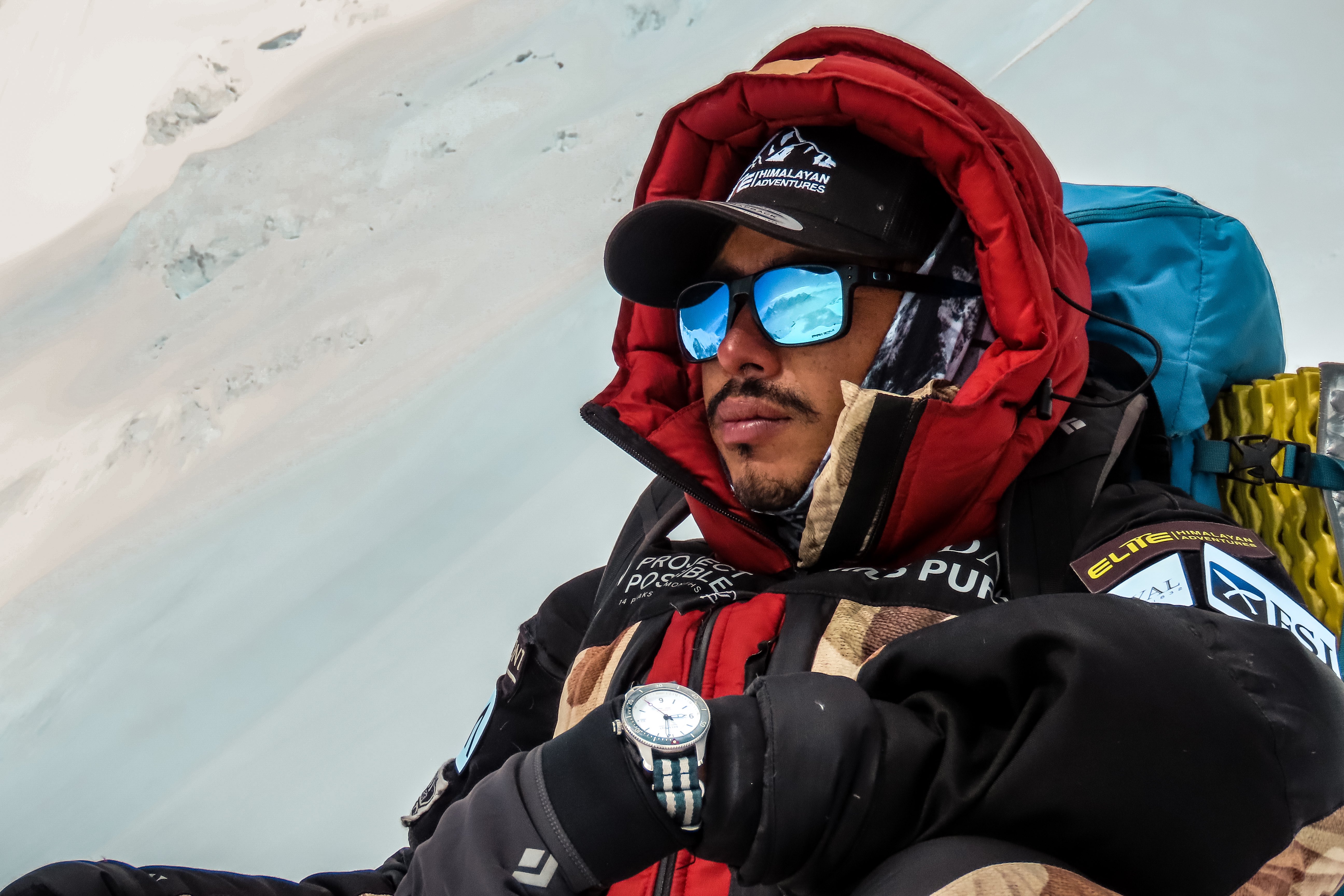 Kathmandu, October 1
China and Tibet Mountaineering Association has reportedly agreed to grant Nepali mountaineer Nimral Purja Magar (Nims dai) permit to summit Shishapangama this autumn. According to Italian website Montagna Magica, China agreed to grant Magar a special permit to climb Shishapangma, the last mountain on the list of Magar, who aims to summit all 14 peaks in the world higher than 8,000m.
Chinese authority had closed the Tibetan peak, the only remaining 8,000'er on Magar's list this season amid safety concerns.
Dawa Sherpa, Managing Director at Climbalaya Treks said that the Chinese authority was considering giving Magar a permit for climbing Shishapangma. "We've initiated the process and the Chinese authorities have said that they will help Magar get the permit. However, as the Chinese embassy is closed till October 7 for the country's national day, it is unlikely that Magar will get his permit before soon. But it is highly likely that he will get the permit for his record-breaking climb," Sherpa said.
Everest
In other news, Polish skier Andrzej Bargiel has returned to Kathmandu after abandoning his attempt to climb the world's highest peak in the autumn season and ski from its summit. According to Garrett Madison of Madison Mountaineering, Bargiel and his team decided to call off this rare attempt due to risk of avalanches in the icefall area. Bargiel had created history by skiing down from K2 last year.
Madison's team, however, is still at Everest Base Camp awaiting good weather. "We're still assessing things. The weather isn't great however, we are willing to wait for a few more weeks to see if it gets better. Hopefully, it will," Madison told Onlinekhabar.
Madison added that there were a few seracs along the climbing route which was posing a great risk to climbers. "Until those come down, we're not sending anyone up." Alpinist Kilian Jornet from Spain is also at Everest and is assessing situations along with Madison. Jornet, however, has not disclosed the details of his climbing plan yet.
Dhaulagiri
Mingma Sherpa of Seven Summit Treks says that teams have fixed ropes in Mount Dhaulagiri up to Camp III. "The teams are rotating camps. The summit push is likely to be around October 7 if weather permits," he said.
Continue Reading…