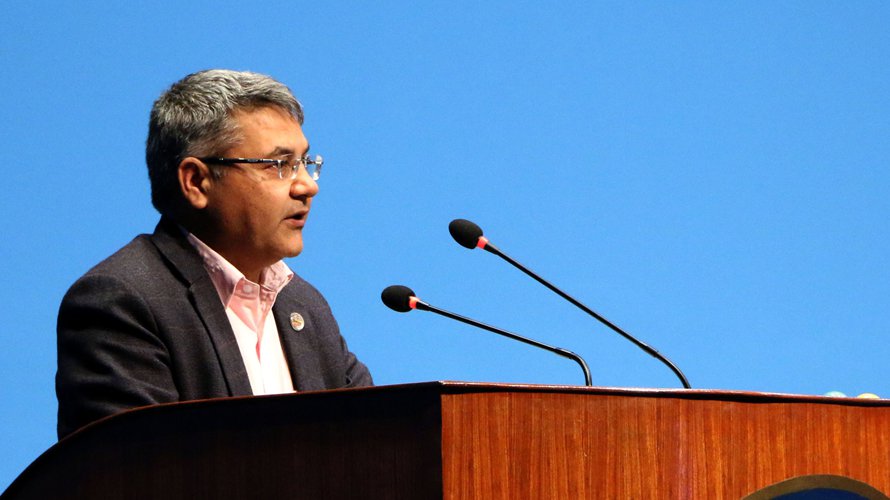 Kathmandu, March 31
Communication Minister Gokul Baskota has warned people not to compare the situation of press freedom now with that the rule of Gyanendra Shah.
Minister Baskota, who was speaking at a programme in Kathmandu, said that the government was committed towards promoting press freedom. "The government understands and respects press freedom. No one is going to be held hostage. We are not like Gyanendra," he added.
The NCP leader said that the aims, goals, and objectives of the government were quite different from that of Shah's. "Why do people forget that we fought for that freedom? Why do we have to remind everyone time and again?" questioned Baskota.
Baskota added that a lot of online news websites were posting 'terrible things' and said that media houses need to be aware of the impact of such things. "Online news portals recently posted some absolute garbage news regarding Pushpa Kamal Dahal during his visit to the United States. Don't these news sites feel ashamed of themselves? These media houses need to take a long hard look at themselves before pointing their fingers at the government," Baskota added.
He said that if journalists did like what the government was doing, they had every right to comment on the matter, but he urged them not to write 'nonsense' news in the name of criticising the government.