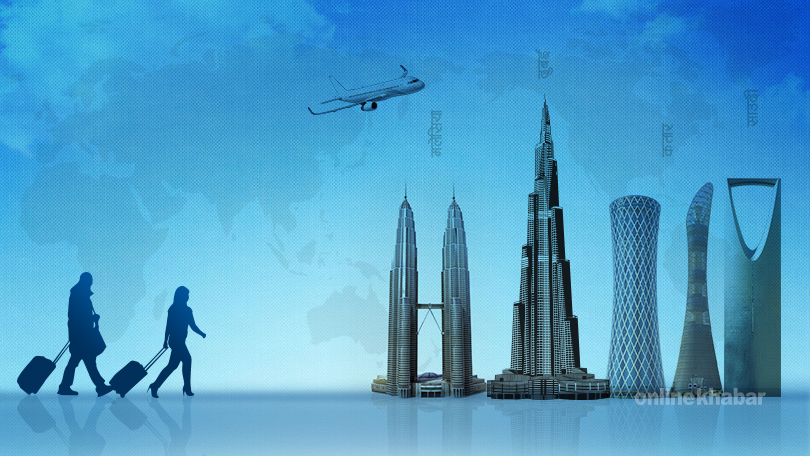 Kathmandu, July 31
Recruitment agency operators of the country have objected to the preparation the Ministry of Labour, Employment and Social Security is making to increase the amount of collateral that the they have to put up to run the business.
Earlier, media reports had said the government was preparing to increase the value to Rs 60 million. Currently, the businesspersons have to pay Rs 700,000 in cash and present a bank guarantee of Rs 2.3 million.
It has been learned that the agencies are organising a grand meeting in Kathmandu tomorrow, through which they will symbolically submit the keys of their businesses to the government.
President of Nepal Association of Foreign Employment Agencies Rohan Gurung says the businesses would shut down if the government made the decision. He has also warned of stopping sending migrant workers abroad against the government decision.
"How can we deposit a collateral of Rs 60 million by collecting the service charge of mere Rs 10,000," he said, "If this decision increases the fraudulent activities in the sector, the state should be responsible for it."